Bizarre-Mosaico blue table runner tapestry
Dimensions: H 211 cm x W 54 cm (H 83.1″ x W 21.3″)
This is not a Fortuny® brand product.
Lead time: 1 week.
The velvet table runner/tapestry with the wooden rod is provided with two matching tassels.
Fortuny earthenware may be handwashed and dried with a soft cloth.
Always handwash oversize pieces and pieces composed of both earthenware and metal. Avoid abrasive soaps and detergents containing citrus scents or additives. After use, rinse in hot water to avoid prolonged contact with acidic substances which can stain finish. When storing, stack carefully to avoid scratches in the finish. Pieces with metallic accents are not suitable for the microwave.
Related products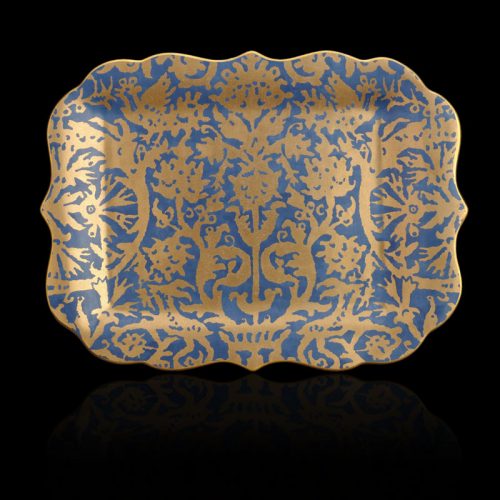 Out of stock
€

246,00
exc. tax
€ 300,00 inc. tax
for purchases in the European Economic Community