Perfumes
Introducing Fortuny® fragrances available only in our Stores in Venice, Paris and Munich.
The new scents from Fortuny go to the wonder of the universe for its inspiration: the light of the Sun, Moon and Stars will surround you from day to night.
The nose behind the Fortuny® fragrances is the master perfumer Lorenzo Dante Ferro, which, with his sense of refined sophistication and sensitivity to quality, created 3 new scents as mysterious and delightful as the feeling that they evoke.
A dazzling selection of eau de parfum showcasing combinations of natural and sustainable ingredients, including Osmanthus, gardenia, Bulgarian rose, tree balsams, bergamot and vetiver. Fortuny® eau de perfumes can be worn by women and men alike.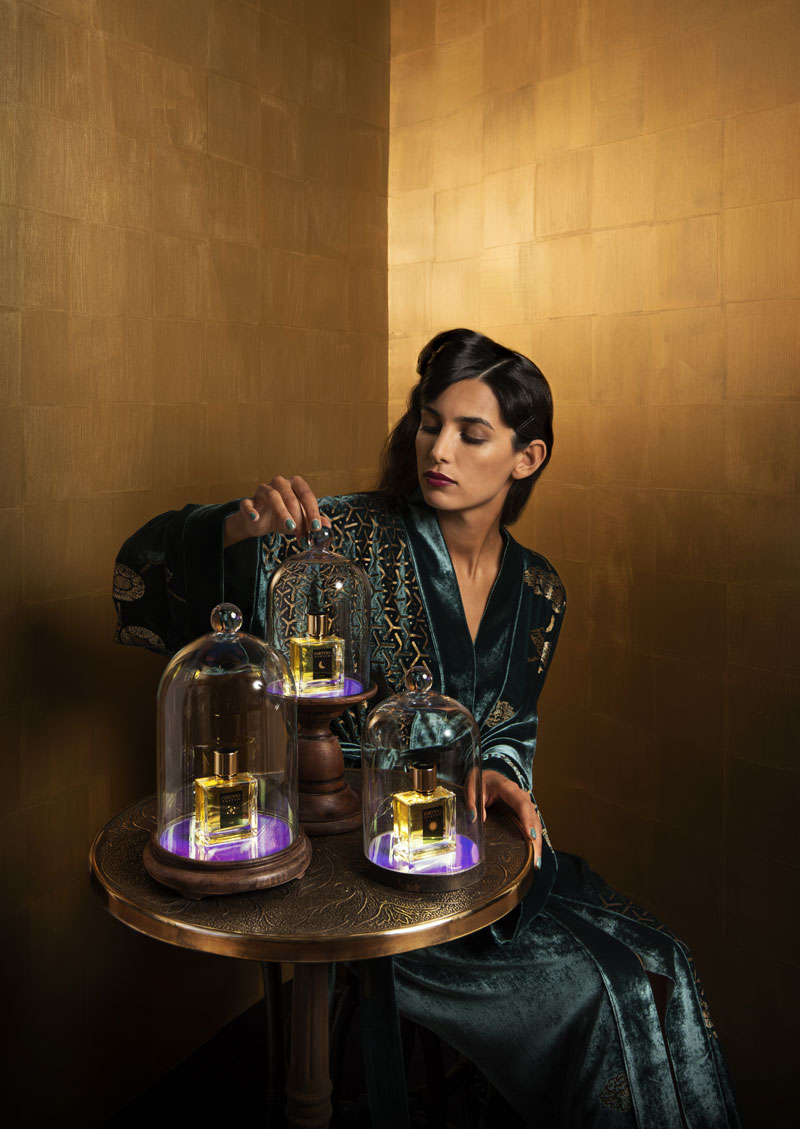 A rich and creamy accord of Bulgarian Rose, Iris, Neroli, Carnation, Jasmine, Violet, Honeysuckle and Hyacinth with nuances of Cassis and Italian Bergamot made sensuous and suggestive by a background of Vetiver, Sandalwood and delicate shadings of Musk…

A classic and elegant floral harmony created with the rich and intense notes of Gardenia, Osmanthus and Iris. Fresh highlights of Angelica, Italian Bergamot and Galbanum are featured on a sublime background of golden Amber, Patchouly and Sandalwood with evocative shadings of Oakmoss, Incense, Musk Tonquin and Myrrh…

An aromatic arabesque of Bergamot, Mandarin and Orange Flowers blended with the precious woods of Vetiver, Sandalwood, Benzoin Balsam and spicy accents of Black Pepper, Nutmeg, Ginger and Cardamom on a suggestive background of Amber, Olibanum and Vanilla Bourbon…