Mariano Fortuny was a pioneer in a broad range of disciplines. A man who loved to experiment with the arts and incorporate his interest in the new technologies that were emerging within the period he was operating.
This was nowhere more apparent than in the case of the Fortuny Studio 1907 lamps. These lamps were the direct result of his research into stage lighting techniques and an innovative break from what was seen as the norm in the early twentieth century.
The Studio 1907 floor lamps came about as a product of Fortuny's infatuation with inventing a simplified method for recreating the ways in which the sky could be represented in the world of theatre.
Fortuny himself working as a ground-breaking lighting technician who worked on a number of high profile operas and theatre productions in his time.
Before the introduction of the predecessors to these lamps, the theatre and opera productions were dependent on painted backdrops which needed to be constantly changed and altered in keeping with the relevant scene, an aspect that irritated the perfectionist within Fortuny as it caused frequent interruptions in the dramatic flow.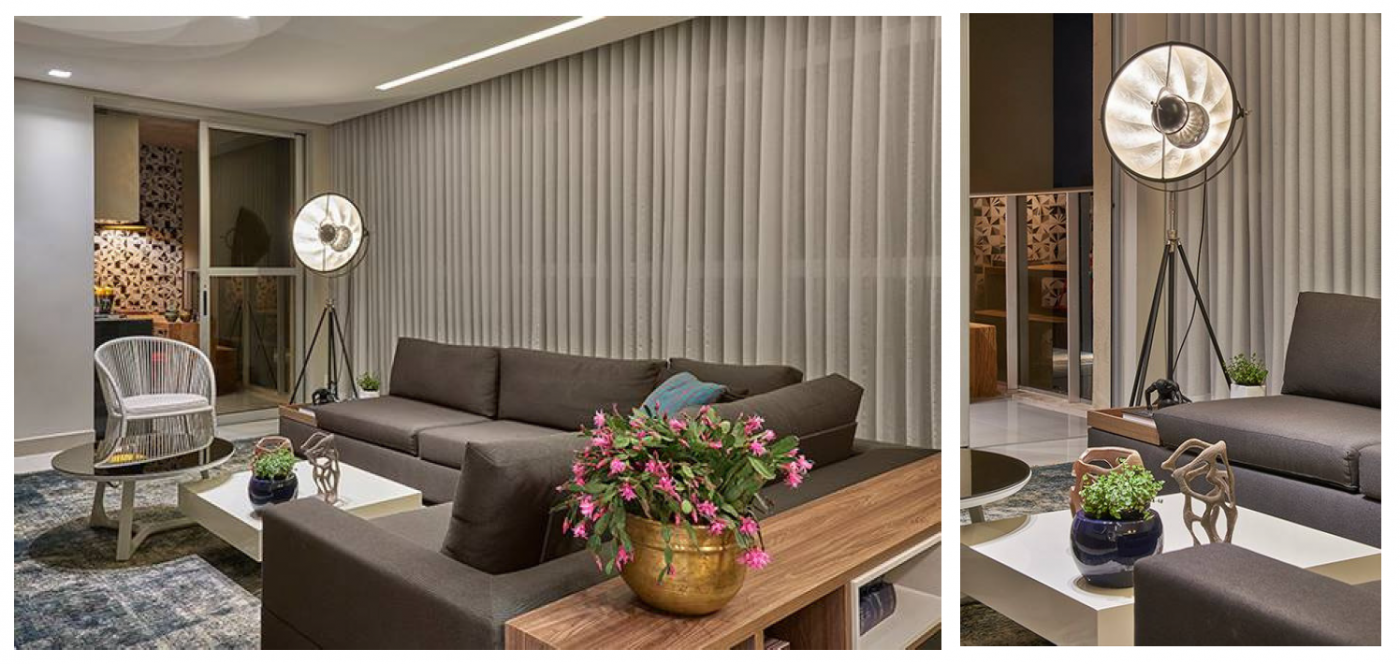 By returning to the basic principles of lighting, Mariano Fortuny was able to formulate a theory that distinguished two different forms of light – direct light and reflected light and he sought to include these two aspects in his lighting setups.
Fortuny's incredibly modernistic designs, which incorporated both diffusers and his milestone invention of the dimmer (a tool that allowed for control of the intensity of light being thrown out by the lamps) meant that an array of coloured lights could be projected in theatres giving far greater artistic control and creating a more efficient and effective system of stage lighting.
The colours were created by painted and dyed screens which could be scrolled across the footlights to facilitate a change in tint. A technique which truly modernised the theatrical experience and is still in widespread use in prestigious theatres around the world to this day.
Since Fortuny invented these techniques, these lamps have permeated their way into daily life and now find themselves as popular choices to decorate homes across the world, giving them that ever-on-trend touch of elegance.
The Studio 76 – '76' relating to its 76cm diameter – as sold in all Venetia Studium shops (Venice, Paris and London) – makes an intriguingly stylish discussion piece in any room, as well as serving as a nod to the pioneering work of Mariano Fortuny.
These majestic tripod floor lamps, with an aluminium shade and steel structure, also come complete with 360° swivel and tilt capacity and Fortuny's diffuser technology – giving a great deal of flexibility in their use.
Made in Fortuny's home of Venice, Italy, these classically timeless lamps give out a dramatic glow. A product of technical brilliance and aesthetic beauty. A piece of history!